Customs formalities in Dunkirk
Marquis Transport and Logistics intervenes as an essential actor within the framework of the operations of import and export via the maritime way or road or air. Thanks to its competent staff, we facilitate the transition of your goods and merchandise in Europe, Asia, Africa, the United States, and South America by grouping packages for a single destination or by unbundling them and delivering them individually to different customers.
Commissionaire in transport and customs Marquis Transport and Logistics, takes care of customs formalities for both import and export, as customs clearance remains one of our company's main activities. The routing of your goods is done towards all the destinations with a great expertise in the customs regulations. An assistance and an accompaniment will be set up for you throughout the journey of your goods since the removal at the shipper until their arrival at the final destination as soon as possible, while respecting the rules and customs procedures.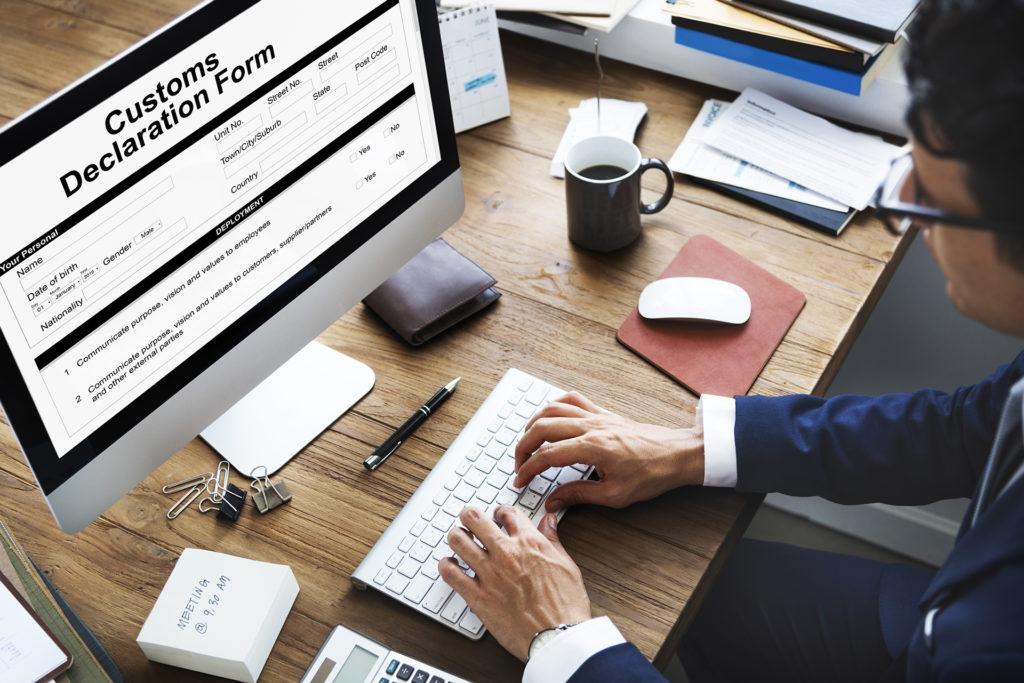 Services included in the customs formalities
Marquis Transport and Logistics offers you different services:
A review of the documentation: visas, licenses, authorization, dangerous products…
A privileged contact and engagement with the administrations: customs, taxes, police, phytosanitary services…
Updated data and information: Regular transmission of new regulations and legislation in order to facilitate the clearance of your goods.
Also, Marquis Transport and Logistics is a company recognized as a confirmed customs declarant in Dunkirk, and has storage warehouses, as well as administrative tools and software for customs.
The procedure of customs clearance proposed by Marquis Transport and Logistics is done in an anticipated way, thanks to the certifications and approvals obtained. These give us a close and privileged relationship with the Regional and General Direction of Customs
Import-export customs formalities Dunkerque
At the level of import as well as export, Marquis Transport and Logistics is your best asset to simplify at most the procedures of customs clearance and to secure the exchanges.
Marquis Transport and Logistics offers you very short cargo transfer times and high quality services by handling all customs formalities. We are available at all French airports and ports for both export and import, whatever your type of goods.
Our teams of customs specialists in Dunkirk are available and remain at your disposal to answer and provide solutions to all your requests by monitoring the regulations on a daily basis.